2021 Awards
2021 Award Recipients
The following awards were presented at the TWS-WS Members' Forum on Wednesday February 3, 2021 by TWS-WS President Kelly Holland.
In Memoriam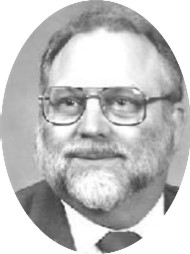 Jim Brownell, 1336-2020. Jim Brownell worked for many years as a scientist at the California Energy Commission. He was a consummate and dedicated professional who served the Western Section as the (then) Sacramento Chapter President and as Section president. Jim was a calm and collegial presence, encouraged and mentored many early professionals.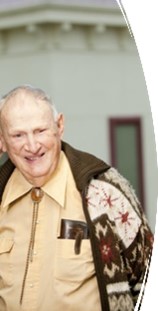 Dr. Stanley "Doc" Harris, 1929-2020. Dr Harris was friend, mentor, and colleague to legions of professional biologists, ornithologists, and birders. Doc's career at HSU spanned five decades and he also served as Western Section President. Dr Harris is in the hearts and minds of those he inspired to investigate the natural world in which we live.
Conservationist of the Year Award

The Conservationist of the Year Award went to Biologists without Borders, a non-profit organization dedicated to protecting threatened species and their habitats through scientific research. Their approach also helps build bridges among U.S. scientists and their colleagues overseas. They work to provide equipment, funds, and volunteers respond to key threats to species and their habitats. Most of their work focuses on priority research projects in southern Africa. Projects include:

Providing equipment to conduct various priority research projects in southern African, including radio telemetry collars, camera traps, capture equipment, and vehicles.
Enhanced the conservation of lions in Mozambique by mitigating the most serious threats to the wild lion populations, including poaching, poisoning, and snaring.
Provided volunteers to the Tacugama Chimpanzee Sanctuary in Sierra Leone, West Africa. Rescued chimps are rehabilitated and rewilded at this facility.
Provided the field vehicle to conduct an investigation on the distribution and structure of small to medium sized carnivores in varying degrees of management protection and human disturbance.

Barrett A. Garrison Outstanding Mentor Award

The "Barrett A. Garrison Outstanding Mentor Award" was bestowed to Jeff Lincer a professional within our Section who has contributed to our profession by assisting the continued development of students and young professionals. Jeff is well known and respected for mentoring biologists—at all levels, and he has a wealth of experience to share and does so openly and freely. He sees mentorship as an integral part of being a wildlife professional and encourages others to take on this role. Jeff views knowledge as something that should be shared widely and generously, and not only mentors but teaches people how to become mentors.

Raymond F. Dasmann Professional of the Year Award

The Dasmann Award was presented to Dr. Geoffrey Geupel for his outstanding contribution to wildlife resources management and understanding in California, Nevada, Hawaii, or Guam. After completing a degree in Biology from Lewis and Clark College, in Portland, in 1978, Geoff launched into a long career, beginning with small mammal inventory of native grasslands in Oregon. After dabbling in small mammal work for a few years, he dove into ornithology and went on to complete post-graduate work at the University New Mexico and at Michigan State University. He has worked for the Point Reyes Bird Observatory – now Point Blue Conservation Science – for over 40 years. Starting as a staff biologist in the land bird research program, onto a research biologist for the Antarctic research program, and moving on up to a current role as the Director of Strategic Partnerships. Throughout this long career, Geoff has been involved with and contributed to numerous organizations, including ours.

James D. Yoakum Award for Outstanding Service and Commitment to The Western Section of The Wildlife Society

Kent Smith is the recipient of this year's James Yoakum Award for Outstanding Service. Jim Yoakum was of Kent's friends and mentors over the years. As such, this award has special meaning for Kent, and Kent has said this award will continue to inspire him to keep working with the Western Section. Kent further shared that over the past 50 years of being involved in TWS and our Section specifically, he has been blessed to know and work with some of the brightest minds in the wildlife profession. Kent has served on numerous committees and subcommittees at both Section and National level including TWS-WS President, Vice-President, Past-President and Newsletter Editor. He has attended nearly every Western Section Annual Meeting going back to 1971! Further, his mission has been to always mentor young professionals and to encourage Section membership. And, he is a current member of the Retiree Committee!

TWS Fellows Award

This award was given to Cynthia Perrine in 2020 to recognize current TWS members who have distinguished themselves through exceptional service to the wildlife profession and have been members for at least 10 years. TWS Fellows serve as ambassadors of The Wildlife Society and are encouraged to engage in outreach and other activities that will benefit and promote both TWS and the wildlife profession. Cynthia Perrine serves as program director for the Western Section of The Wildlife Society as an independent contractor. She has served as President, Section Representative, and California Central Coast Chapter Representative to the section, and has been active in student engagement, serving as professional liaison between the Cal Poly Student Chapter and the Wildlife Society. As program director, she created a K-12 outreach pilot program on wildlife science, wildlife stewardship and STEM education. She is active in Women of Wildlife, has given presentations at WOW events at the TWS Annual Conference and has received several awards, including the TWS Distinguished Service Award for her service to the Western Section and TWS, the James D. Yoakum Award for Outstanding Service and Commitment and the California Department of Fish and Game Director's Outstanding Service Recognition.

Chapter of the Year Award

Congratulations to the 2021 Chapter of the Year, the California Southern California Chapter.
The following TWS-WS member received a past-president's pin for service to the Western Section:
Matthew Bettelheim, Past-President 2020
The following TWS-WS members received plaques for their service to the Western Section:
Kelly Holland, President 2020
Dan Airola, President-Elect 2020
Student Presentation Awards
Congratulations to the following students for their excellent oral and poster presentations! Be sure to check out their posters and talks on the meeting site (via Whova) – Digital access available through July 31, 2021.
Oral Presentations
1st – Ellie Bolas
THE EVOLUTIONARY HISTORY OF ISLAND SPOTTED SKUNKS ON THE CALIFORNIA CHANNEL ISLANDS
1st – Kristin Brunk
MANAGEMENT REDUCES DENSITY OF A HIGHLY SUBSIDIZED GENERALIST PREDATOR IN A PROTECTED AREA
2nd – Vanessa ZoBell
PLAYING IN TRAFFIC: INVESTIGATING IMPACTS OF COMMERCIAL SHIPPING ON BALEEN WHALES AND IDENTIFYING EFFECTIVE SOLUTIONS
2nd – Phoebe Parker-Shames
CONSEQUENCES OF CANNABIS: EXAMINING THE SPATIAL OVERLAP OF CANNABIS WITH AQUATIC AND TERRESTRIAL HABITATS
2nd – Christine Wilkinson
QUANTIFYING WILDLIFE RESPONSES TO CONSERVATION FENCING IN EAST AFRICA
Poster Presentations
1st – Madison Dunlap
ADDING SCENT: EXPLORING IMPROVEMENTS TO PAN TRAPPING TO MONITOR POLLINATORS
2nd – Scarlett Stromer
COMPARISON OF ENDOPARASITE ABUNDANCE AND SPECIES RICHNESS IN RELATION TO THE BODY CONDITION OF TWO ROOSEVELT ELK HERDS IN NORTHERN CALIFORNIA
3rd – Ryan Vosbigain
DRIVERS OF MOVEMENT AND DENSITY OF SAN JOAQUIN ANTELOPE SQUIRRELS IN THE CARRIZO PLAIN