Other Upcoming Events
Due to COVID19 Concerns, all 2020 chapter workshops and events are cancelled until further notice
For details, please see the Chapters' Pages
Aquatic Herp Workshop, San Luis Obispo, April 24-25
Riparian Bird Workshop, Ojai, May 29-31
San Joaquin Kit Fox Workshop, Sept/October, Chimineas Ranch (not yet advertising)
Annual Symposium, San Luis Obispo, October 23
San Francisco Bay Area Chapter:
Grassland Butterfly Symposium, Livermore/Sunol, April 17-18
Advanced Camera Trapping, Marin, May 7-9
Rare Shoreline Species, TBD, June
Science Symposium, Reno, March 3-4
Raven Management & Forum, Elko, April 21
Meadow Workshop, Chester, June 8-10
Outside Organizations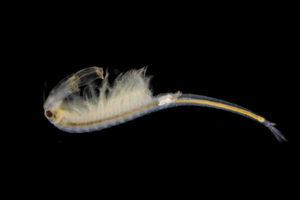 In addition to Chapter Events, Western Section Workshops is pleased to ensure that our members are aware of opportunities outside of the Section.
(Currently Postponing all workshops through April)
Find out more about the following events on the Elkhorn Slough Coastal Training Program Website.
Managing Habitat Ponds on Central Coast Rangelands, Hayward, April 16, 2020

Pajaro Compass Network, Pajaro, April 22
California Tiger Salamander, Elkhorn Slough, May 6-7, 2020
California Red-Legged Frog, Elkhorn Slough, May 21-22, 2020
Foothill Yellow-Legged Frog, Alameda Creek, June 3, 2o2o
Burrowing Owl, San Jose, June 2020
Ecology of the Salt Marsh Harvest Mouse, Vacaville, September TBD
For more information, please see the Belk Fairy Shrimp ID website.
California Anostraca and Notostraca Identification Class, San Diego and Rocklin 2020 (to be announced)
California Red-Legged Frog – Level II
California Herps in Baja (sold out)
Bullfrog Control Measures, May 2020
California Tiger Salamander Terrestrial Ecology, April 3, 2020
Rare Pond Species Survey Techniques Workshop, April 4-5, 2020
Foothill Yellow-Legged Frog, October 2020
Planning:
Level II Foothill Yellow-Legged Frog
Western Pond Turtle
SFBA Amphibians
Local and international workshops that help participants gain hands-on experience on rare species.
For more information, please visit The Wildlife Project's website.
Where Can I Get Other Specific Training?
These are Member-Suggested Workshops covered by other organizations